TREASURES OF OUR LAND
HISTORICAL AND ARTISTIC SITES AND CULTURAL SITES OF GREAT IMPORTANCE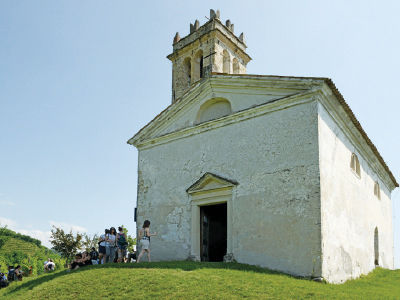 The first confirmed mention dates back to 1200. It had a cemetery, and part of its surrounding wall can be seen today. At the base of the bell tower there is a corner stone with a curious inscription and mysterious characters carved into it which have not yet been deciphered, but which seem to belong perhaps to the runic alphabet...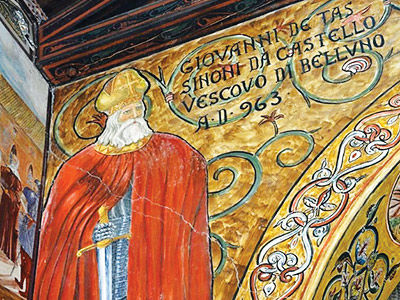 Named for its 3 towers, the castle of Credazzo (from "creda-credaz", meaning clay) is divided into a large tower house, which was the ancient keep, a watchtower placed to the north and a tower with a protected buttress. The name Credazzo appears for the first time in a document dated 1233.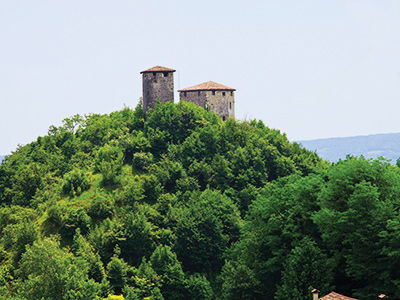 The curious name derives from the sharp, acute shape of the hill behind the building of neo-Romanesque appearance. In 1932 the lawyer Giulio Bottari, descendant of the noble Belluno family of Bottari de Castello decided to entrust the task of building a new sanctuary to the architect Giovanni Possamai...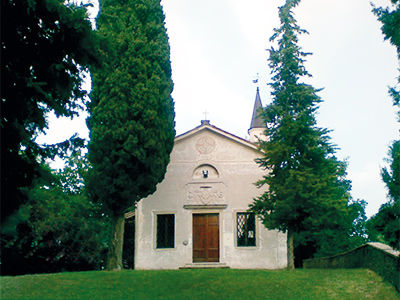 The Savoini belonged to a family that was already important in the 14th century for the intense activity they were involved in in the agricultural and commercial sector, aimed at the supply and distribution of cereals in the area The housing complex is situated at the foot of the first hills...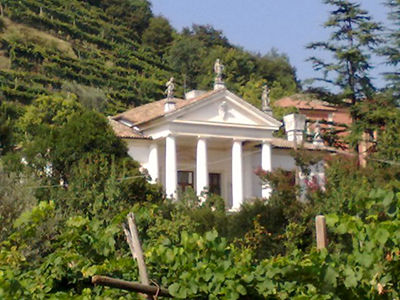 The first fortified settlements on the hill dates back to the early Middle Ages. The reference date, based on tradition, is 962, when the prelate of Ceneda Sicardo obtains the investiture of the fief from Ottone I. In 982 the castle was controlled by the bishop of Belluno Giovanni...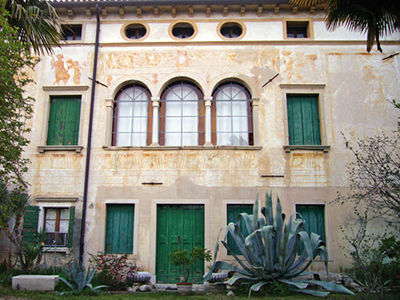 The Porchera hill rears up with steep slopes (height difference of 130 m) above the centre of Farra, reaching an altitude of 292 meters at the top. A landslide caused by a thunderstorm in the spring of 1982 brought to light fragments of prehistoric ceramic material...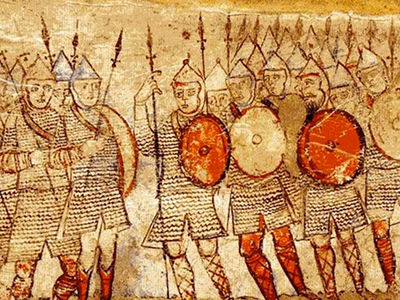 The Caragiani, a wealthy family from the Venetian lagoon of Greek origin, commissioned the architect Francesco Maria Preti to build them a refined stately home in 1737, two years after the construction of the famous Pisani villa in Strà...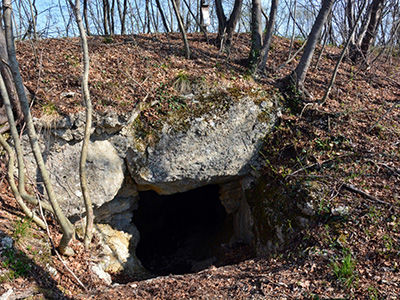 In April 568, after a long stay in Pannonia, the Lombard king Alboino conquers Cividale: with an army of 200,000 armed men, women children, old men and slaves, on horses or in chariots, the sovereign advanced towards the city and the Veneto countryside. In the occupied lands, among the hills many armed family groups were formed, led by a noble leader...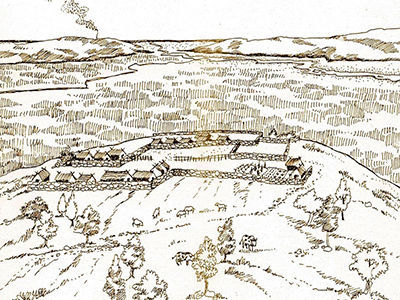 During the Great War, after the enemy invasion of 9 - 10 November 1917 the hills afforded some protection and thus became a place of refuge for the occupants and at the same time offered excellent observation points: by taking advantage of the karst nature of the the locals were not slow in developing a network of trenches and large, deep tunnels...